Getting to know each other
We know meeting someone for the first time can be intimidating, and going to a new church for the first time can be nerve-racking. We want to help make your first experience at FBC Plaistow a great one! Under our current virus precautions, it can't get much easier! Simply follow the flow, as directed by our parking lot "ushers" and stay in your vehicle at all times. Feel free to wave to old and new friends and if you feel so moved, express yourself with your car's horn.
SERVICE TIMES
FBC Plaistow Drive-In Worship meets every Sunday.
Sunday, July 25th, 2021 at 10:00am
"A Church that has left it's building, still creating community."
LOCATION & DIRECTIONS
Our facility is located at 122 Main St in Plaistow, NH 03865.
To access the Drive-In Worship service, please enter using the Pollard School entrance, just south of the church building. Follow the flow, be welcomed by our greeters and look for instructions from our ushers, easy to see in brightly colored vests!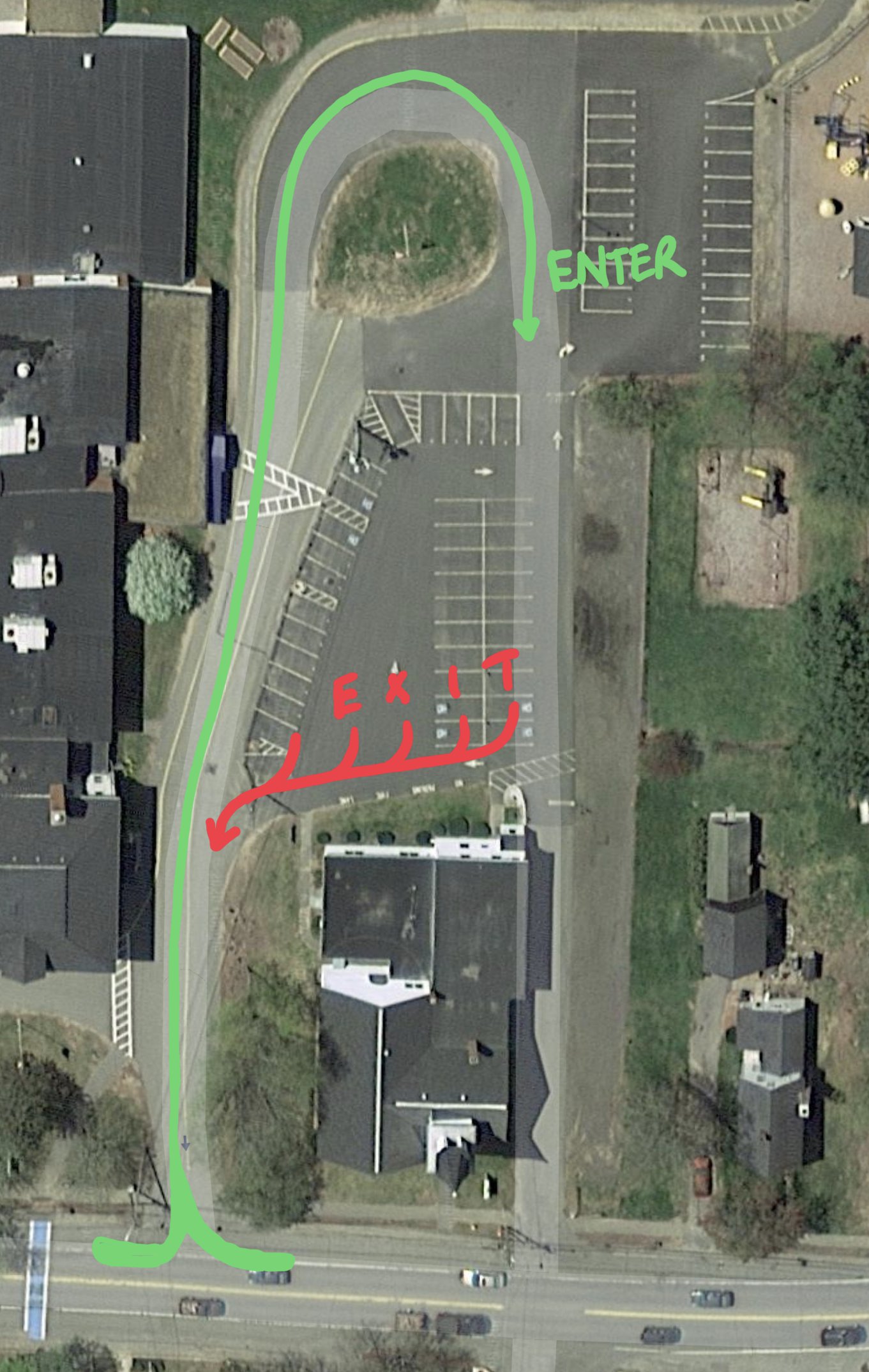 What can I expect?
How long is a FBC Plaistow Drive-in service?
In total, a Drive-In Worship Service at FBC Plaistow is about 30 minutes in length. Services begin with a quick welcome and prayer, followed by our musicians leading the church (in the comfort of your own vehicles) in music - song lyrics may be found on this site each week, and are also printed and safely distributed so you can sing along and/or engage with worship however you feel most comfortable. After the music portion of service is complete, we'll have a brief, encouraging and hope-filled message about Jesus.
What's the culture like at FBC Plaistow?
Sunday's at FBC's Drive-In Worship are calm, casual, and relaxed. Come as you are and expect to feel welcomed as our guest. We welcome all makes and models... SUV's, sedans, pickup trucks, both foreign and domestic;)